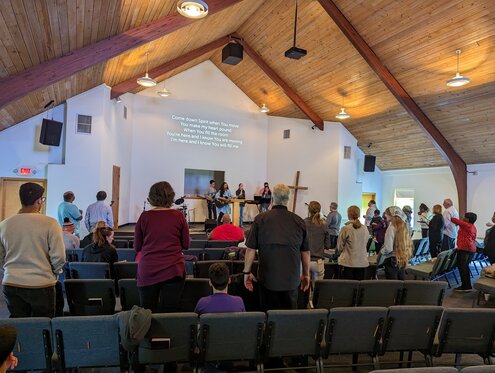 Our Sunday Gatherings are a time for us to worship Jesus, hear a practical talk about how what the Bible says can change our lives today, and hang out with others on the same journey. Whether you are not sure about this guy we call Jesus, or have been a Christian for a long time, you are welcome to join us! We almost always conclude our time together with some food.
We meet each Sunday at 11am for about an hour and a half. Kids join with the adults for the beginning of the service. During the teaching time, kids have their own Kids Church. Teens have their own teaching time the first and third Sunday of the month.
Come as you are! We are informal and relational.